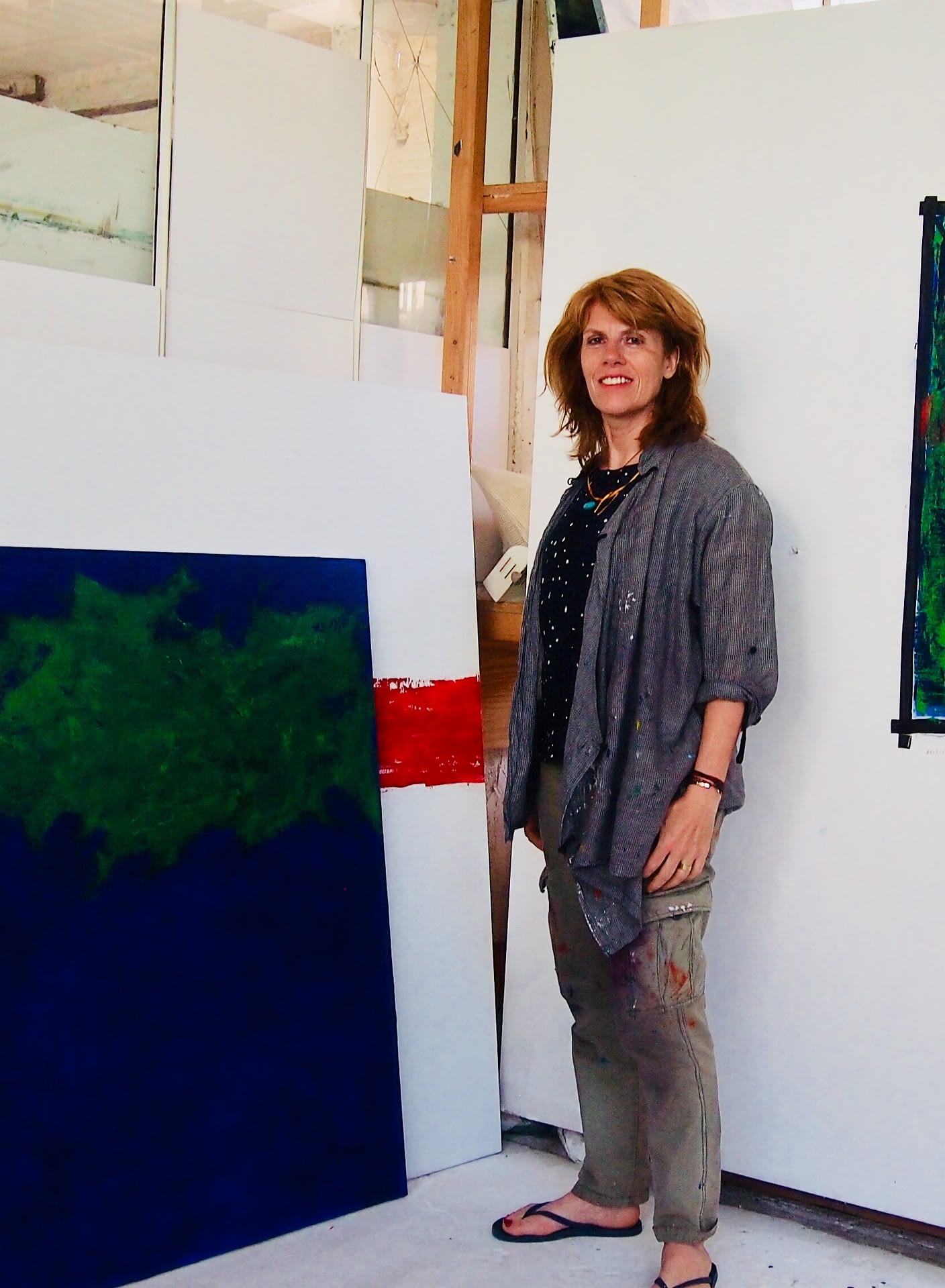 Agnès G
Biography of the artist
Agnes g, is a neo expressionist painter.
She has learned  art from different famous teachers. She followed Serge Strosberg, an expressionist painter,and then she became the assistant of the caribbean artist Henri Guédon. Painting is a way of revealing emotions, colours and shapes express them.She has been exhibiting in various private and public shows and galleries in Paris, New York, Saria, Hossegor.
She has always been interested in new techniques and new artistic experiences as well as different cultures. After her first visit in India, she fell in love with the culture and decided to help educating the children of the tibetan comunity by creating "Yes We Care Bacha Education" a charity in 2012.
In 2015, she followed illustration classes in the Chelsea College of Arts in London  and produced her first  illustrated cookbook, each page is a watercolor featuring the journey of two little girls around Nepal and India.
She works in a communal studio in Vitry sur Seine .
Awards of the artist
Details
All the artworks of Agnès G