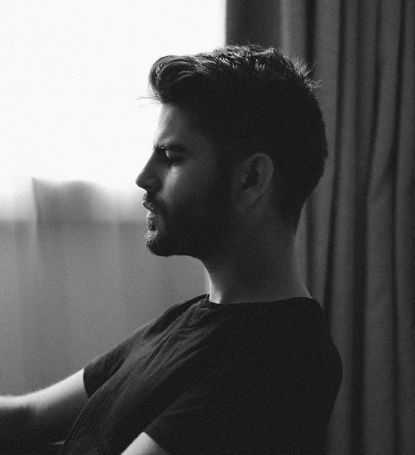 Alexis Bono
Biography of the artist
Alexis Bono is a French photographer based in Paris.
Throughout his grande-école graduate studies in Paris and his years of building a career in the Fine Fragrance industry, Alexis continuously devoted himself to his love for art.
Although his grandfather – a pioneer of the Agence France Presse (AFP) Photography Club - has been a great influence on him, Alexis' passion for photography and visual arts was really spurred on by a year-long journey around the world.
In 2015, while in Indonesia, he was caught in the midst of an erupting volcanic archipelago, experiencing the chaotic collision of elements and the paradoxical beauty it can conjure.
"Most of my work as a photographer involves decontextualizing the subject to a maximum. No matter the time.  No matter the place.  Through the use of colors and lights, I try to make the viewer's attraction to the landscape most compelling, so that diving into the image becomes irresistible. I try to enhance the beauty of chaos & the power of the nature with an infinite softness, in order to question the relation between us and Her."
His play on colors, which he translates as "frustrated saturation", is today his main source of inspiration, in addition to the landscapes at mere sight. His photographs have been showcased at Galerie Joan Font, in the heart of the 3rd Arrondissement of Paris, during 2017 FIAC week exhibitions.
Awards of the artist
Details
All the artworks of Alexis Bono
La violence couleur pastel