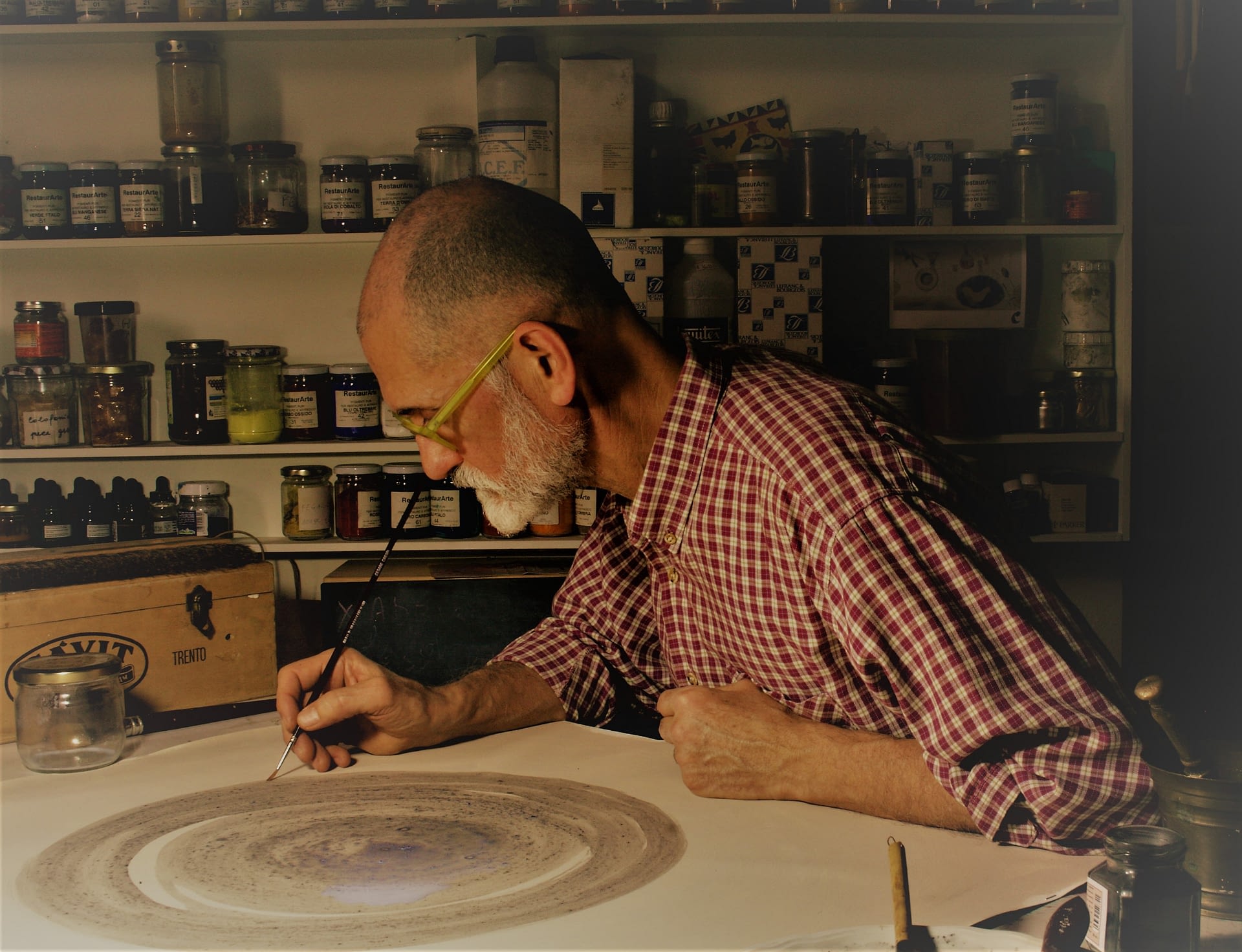 Antonello Ruggieri
Biography of the artist
Ruggieri's artistic vision, rich in archaeological references, finds its origin in its birthplace, Taranto, the ancient capital of Magna Grecia.
Pupil of Luciano Fabro (Arte Povera), the artist frequented the Fine Arts in Milan and the "Casa degli Artisti", historic artistic institution since 1909. He was thus introduced into the fertile artistic debate of the 80s in Milan. In 1987, with his first personal exhibition "If by painting we mean space" the artist declares his way of understanding art: perennial border between painting and installation. In the same period, following his passion for antiquity and its traces, he began a parallel career as an archaeological designer with the Universities La Cattolica in Milan and La Sapienza in Rome.
The form of his work is a fusion between archaeological suggestions, ancient techniques and natural materials updated in contemporary forms and processes. The themes, however, are based on the philosophical and spiritual sphere, the fruit of numerous researches in Eastern and Western philosophies. Which gives life to versatile and evocative works.
"Each work is the synthesis of images from a story; an "archaeological piece" of the interior stratigraphy. To make intuition tangible I free myself from patterns and this leads me to reinvent traditional techniques ... I see symbolic and philological images taking shape ... "
Awards of the artist
Details
All the artworks of Antonello Ruggieri
L'UNIVERSO NON è TUTTO-PIANETI