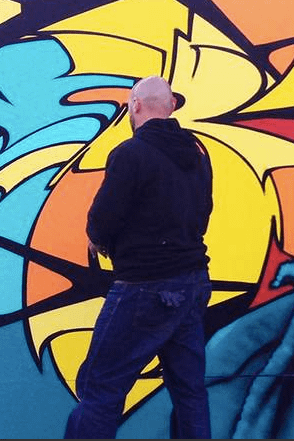 Brok .
Biography of the artist
Originally from Paris suburb of Vitry sur Seine, Brok discovered graffiti in the late '80s. Practicing classical graffiti intensely in the years 1990 - 2000, he currently uses his experience in this field to realize frescoes, performances and canvases in a dynamic and colorful style, declining pseudonym with a high technical graphic.
Now, a continuity between the street and the studio, his works bring a new vocabulary combining unstructured letter graffiti, abstraction and geometry. His new works are based on the sophisticated letter of architectural constructions and dynamic forms, using graffiti techniques with dexterity.
Awards of the artist
Details
All the artworks of Brok .