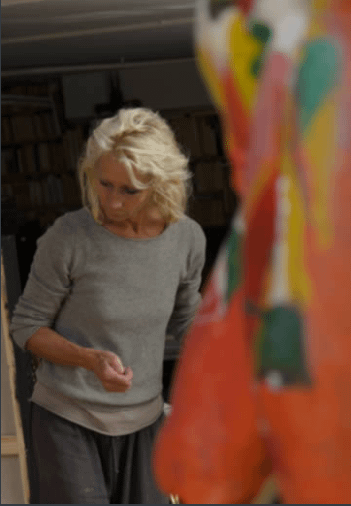 Catherine Barthélémy
Biography of the artist
Catherine Barthelemy was born on May 1, 1951 in Lille.
Catherine Barthelemy began to draw, encouraged in this way by her father whose secret garden was art and literature.
Childhood and adolescence are punctuated by the many moves of the family, according to the different assignments of the father, officer of the Foreign Legion: Indochina, Morocco, Algeria, Corsica where this tribe of seven children recreates his own universe.
Installed in the Touraine countryside, Catherine Barthelemy gets in touch with an abstract painter, Marinette MATHIEU who trains her in her studio for many years. This meeting is decisive.
Catherine Barthelemy receives a teaching based on the work of classical composition (still lifes, landscapes, nudes), necessary prerequisite for this rigorous teacher to a passage to abstraction.
This path allows him to evolve towards a non-figurative painting where matter and colors predominate, thus gaining a fair and personal expression. For 15 years, in the solitude of her studio, Catherine Barthelemy has found the happiness of painting.
1970-1973 — Ecole des Beaux-Arts de Nice then Tours 1972-1990 — Atelier de Marinette Mathieu 1987-1991 — Ecole du Louvre - Paris
All the artworks of Catherine Barthélémy