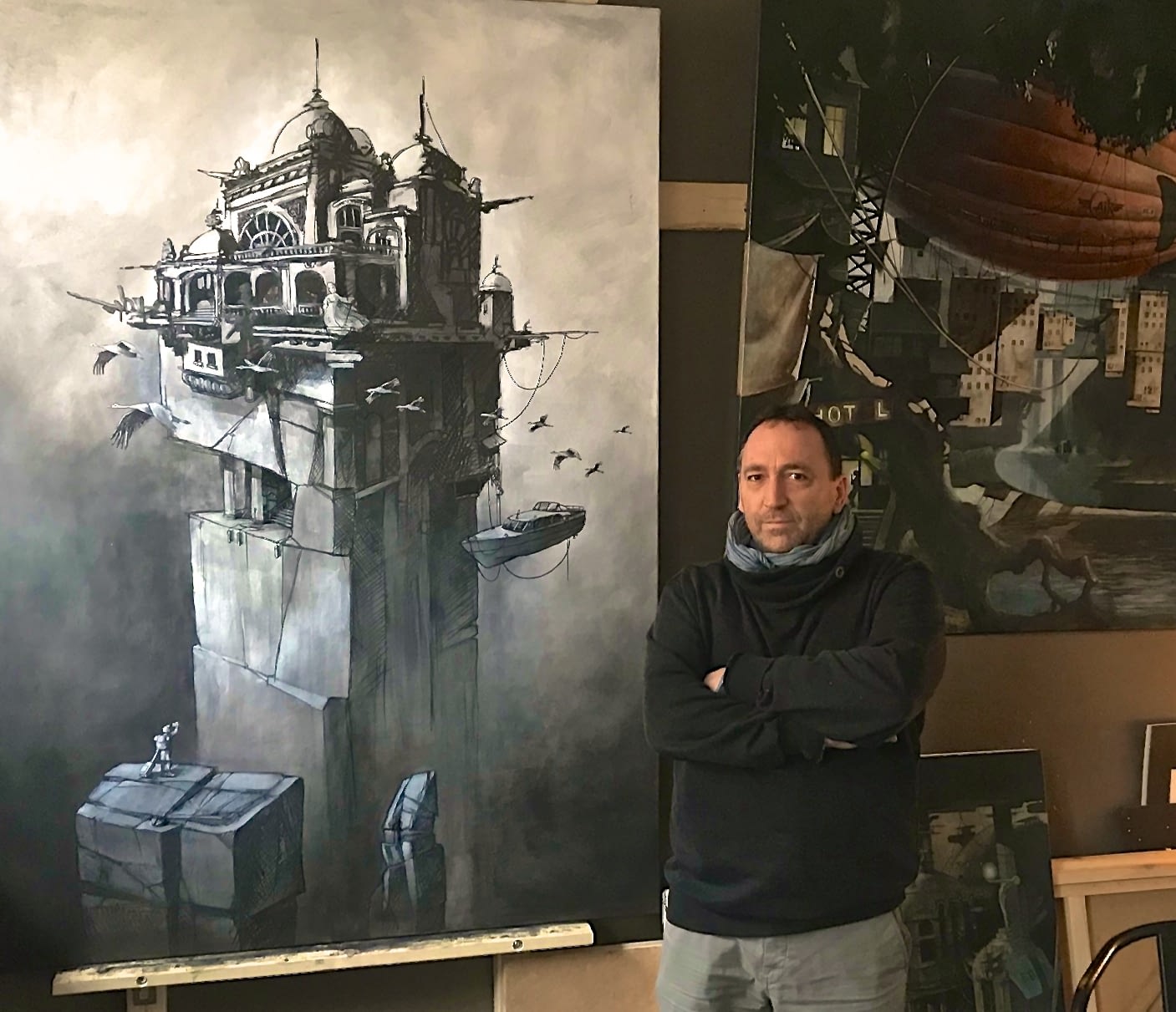 Jérôme Signori
Biography of the artist
Jérôme Signori is a French artist resident in Stockholm for more than twenty five years. Originally from Paris, and the son of a Dutch mother and an Italian sculptor father; he studied art there, and his curiosity and passion for art and form led him to work with cinema, television and theatre in France, and later, in Sweden. 
He has created his own puppet animation films, worked in scenography for award winning films (including Delicatessen, 1991), and designed and created the themes and concepts, for several amusement parks and interiors. His imaginative and unique artwork has been exhibited in Paris and Sweden.
Drawing and painting will always be at the heart of Jérômes artistic expressions. Through his art he brings us closer to his Universe; a parallel Universe that is so distant, and yet so near to ours. 
Jérôme himself is often lost in the worlds he creates in his mind, but by painting these fantastic cities, he somehow finds his way back to share the connection to his incredible imagination.
All the artworks of Jérôme Signori