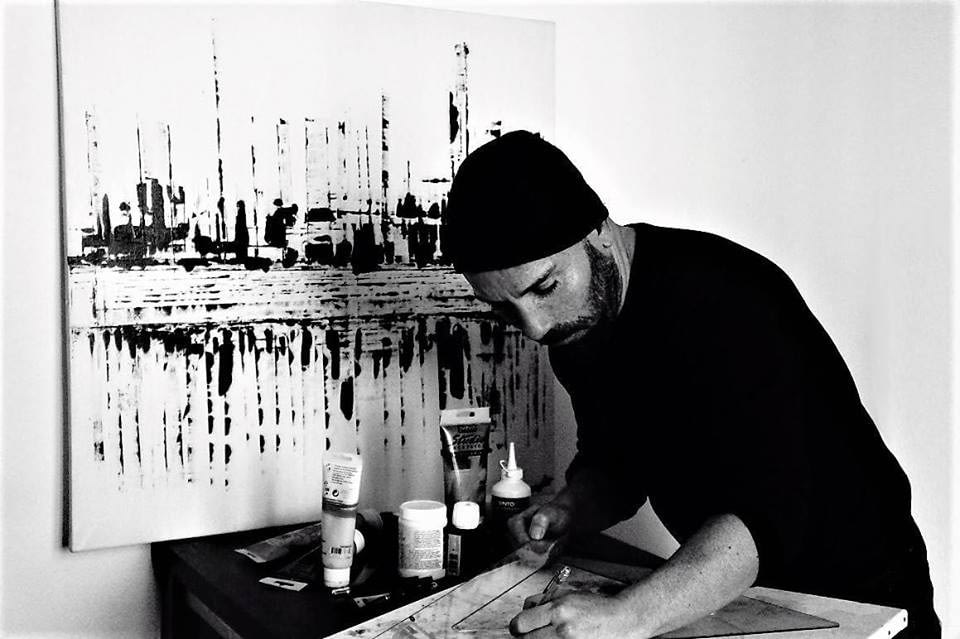 KRYSTÖF .
Biography of the artist
"City of light, city of darkness, Krystöf presents us with a city that is diluting, a city under the sea and imaginary, a city suspended and dreamed, a city lost or found… Inspired by ancient, disappeared, mysterious or futuristic cities ... an impression of ruins, whether Atlantis, Persepolis, Radiant City or City of Silver, it always captivates us ... The organization of space is done and undone here using blacks, whites, grays and colors ... use of knives, spatulas, brushes and acrylic for new cities, suggested but very real ...
Despite the feeling of strength and power of these cities, there is also a fragility which highlights the fleeting side and the passage of time. These cities that we thought were timeless, capable of crossing the centuries ... are they really? Powerful, Krystöf's trait is also subtle, figurative, evocative and continues in abstraction. Works that reminds us and questions us about the trace that man and civilizations can leave ... "
All the artworks of KRYSTÖF .